with thanks to :
Tuesday, January 10, 2017
Typhoon fighter jets in exchange for silence on 1MDB:Has the UK cut a deal with Najib, brokered by the UK MOD's Grant Rogan?
by Ganesh Sahathevan
It appears that Malaysian PM Najib Razak's Government has decided that it will acquire British made Typhoon jets. It is understood that the deal involves the UK Government not acting on information it has on the 1MDB scandal.
Tuesday, January 10, 2017
by Ganesh Sahathevan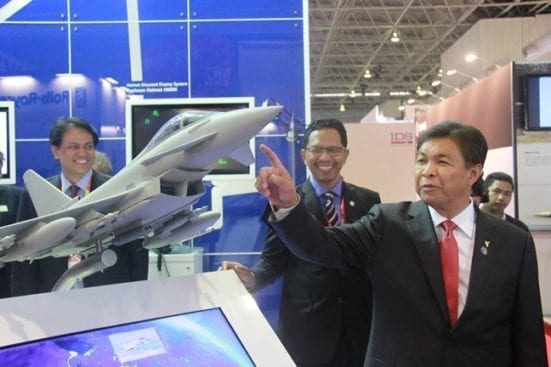 The industry new service Intelligence OnLine reported on 21 December 2016:
During a visit to London in November, Malaysia's deputy prime minister and interior minister
Ahmad Zahid
held a discreet meeting with Britain's main defence industry players.
BAE Systems
and
Airbus Group
were told that the Malaysian government would not place an order for new fighter plans until the
1Malaysia Development Berhad
(1MDB) affair had been resolved.
The meeting is reported to have been arranged by Grant Rogan of Blenheim Captial.
To be read with earlier post pasted below.
END