5.15 am Melbourne. Before I descend into any more madness and more chaos, I told myself that I must take stock of my senses and do what I need to do to bring structure and order back into what I do here on FB and in my blog, steadyaku47. ....to do that I must first share with you what it is that I have tried to do in this last year or maybe more.
One thing, and one thing only have driven me in the things I have done in steadyaku47 and this Facebook. I want you all to know tha
t there was only one consideration before I posted anything here and in my blog...and that was simply this :
KEEP THE RAGE AGAINST NAJIB, ROSMAH AND BARISAN NASIONAL !!! KEEP MALAYSIANS ANGRY AT WHAT THEY HAVE DONE IN THE NAME OF GOVERNMENT AND GREED. WORK TO CHANGE THIS BN REGIME !!!
That fight has now been won. Pakatan Harapan is in Putrajaya and now I must bring back structure and order in my life and in the things I do in steadyaku47, Facebook and in my life because I simply cannot keep the pace at which I have been working at since steadyaku47 was banned in Malaysia.
And so, humbly, I want first to say thank you for all the friends i have made and for the support and encouragement you all have extended to me in my "work" in keeping the RAGE against those two Idiots and BN. Together we won the fight.
I want to tell you guys that as of now...Saturday morning 5.32 am...I will take time to consider my options. What they are I have not even begin to think about...but I would like to go back to blogging at steadyaku47...to what I have been doing before Facebook became my main "work". The pace in Facebooks asks too much of my time, effort and focus....at 72 I cannot sustain that pace for too long. I am tired.
Soon, I hope, this Pakatan Harapan government will allow us bloggers to do what we do without them looking over our shoulders with a big stick, ready to whack us if they think we have not done what they think we should do ...as the Idiot government has done not only to us bloggers but to every other Malaysians with their "Fake News" legislation.
So please Tun Dr Mahathir....call off those "watchdogs" that Najib has set upon us as soon as you possibly can !!!
NEWS
Action urged against blogger Steadyaku47 for insulting sultan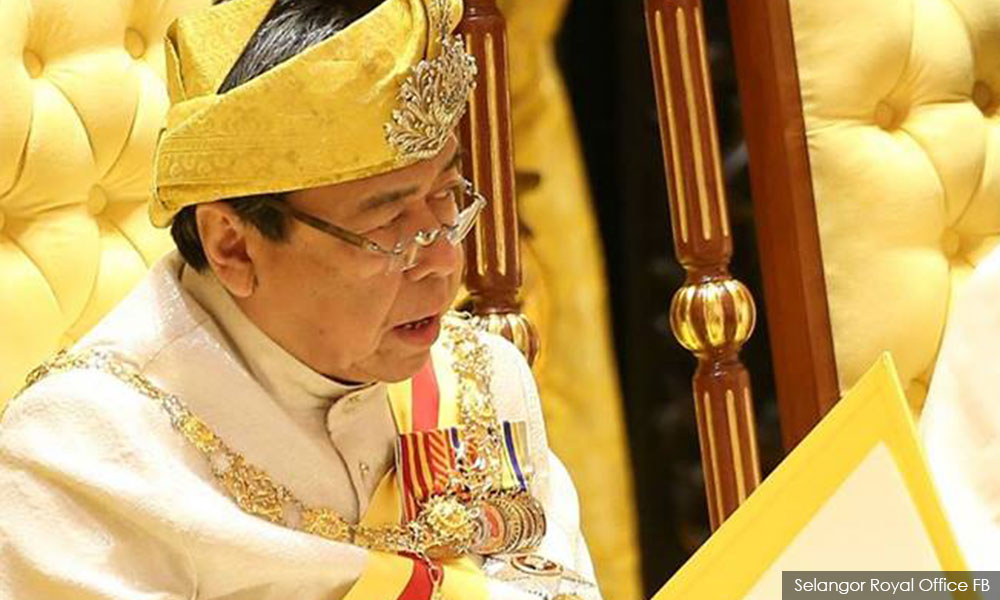 As many as 44 NGOs linked to Selangor Islamic Religious Council (Mais) today urged the police and the Communications and Multimedia Commission (MCMC) to take stern action against blogger Steadyaku47, for allegedly criticising and slandering Selangor ruler Sultan Sharafuddin Idris Shah.
Among these NGOs were Persatuan Wadah Pencerdasan Umat Malaysia (Wadah), Persatuan Ahli Falak Selangor, Momogun Muslim Malaysia, Muslim Care Malaysia Society, Persatuan Jaringan Islam Global Masa Depan, Persatuan Halaqah Al-Quran Selangor, and Persatuan Belia Masjid Selangor.
Spokesperson for the group, Nik Mohd Yusoff Nik Ismail, said the criticisms made by Steadyaku47 – the pen name of Hussein Abdul Hamid – in his Dec 13 article titled "WTF does this Idris of Selangor think he is doing," were made in an uncivilised manner.
Nik Mohd Yusoff said although the writer of the blog was believed to be operating from Australia, this does not mean the police cannot investigate him and work with Interpol to track him down and take appropriate action.
"The position of the institution of the Malay rulers must be respected by everyone as embedded in the Federal Constitution. The accusations made by the blogger Steadyaku47 about Sultan Sharafuddin are also defamatory," he added.
- Bernama