| Dear residents of KL and beyond,
Did you know that when Taman Tun Dr Ismail (TTDI) residents failed to get the stay order against the proposed Taman Rimba Kiara project in court, the developer's lawyer saw it fit to ask for higher costs in court, saying it is 'not a public interest case'?
For defending Taman Rimba and their neighbourhood, the TTDI resident's association (RA) and respective parties have to fork out an additional RM40,000 on top of their legal fees.
Let it be known that the developers behind this, Malton Bhd and Pavilion Group, are intending to destroy a public park with well-documented living heritage for profit, and that they would punish the residents for defending it by asking for higher costs.
All this maliciousness is whitewashed and glossed over by using the longhouse to justify this mega project. The same spin and messaging is constantly repeated by the Federal Territories Minister Tengku Adnan Tengku Mansor, known as Ku Nan, to frame this simplistically and misleadingly as an issue of longhouse versus TTDI residents.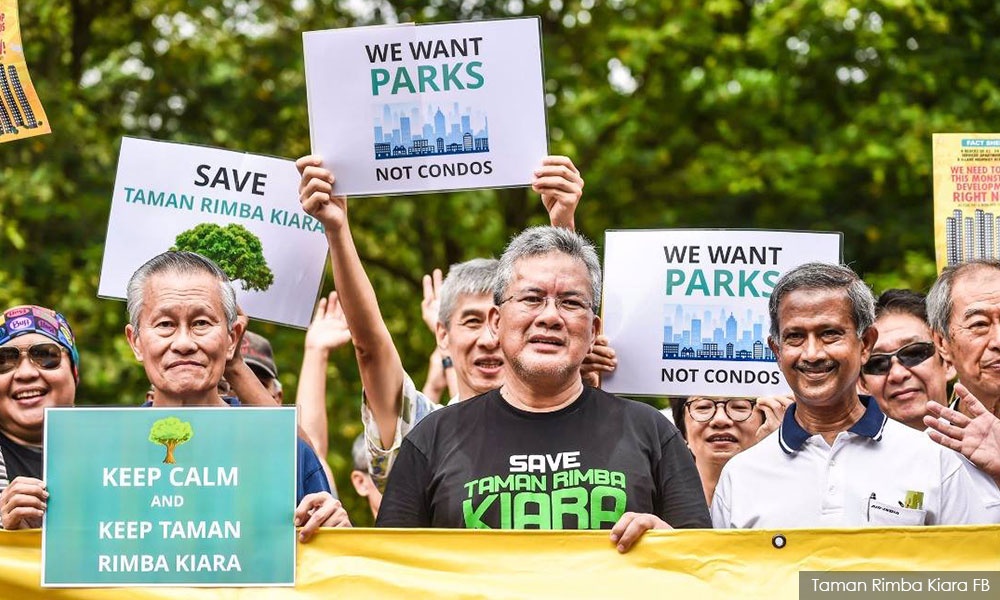 Instead of acknowledging how DBKL failed to provide permanent housing as promised to the longhouse residents for the past 30 years, this failure is used to justify another wrongdoing of massive proportions which is irreversible in nature.
This monstrous development that takes away half the park to fund it is not the solution, but clearly a profit-making exercise in complete disregard to the entire KL population when they spent millions of our tax monies to draft a KL city plan with no intention to follow it.
In fact, why are we even paying assessment fees? What does DBKL do with their billions in budget that we are not privy to, that they have to resort to such a destructive project, and nurture immense ill-will from the public? All that to fund a low-cost housing? I don't think so.
As KL-ites, are you not enraged that the FT minister tells us publicly at a town hall meeting that 'Taman Rimba will not be touched', when he leads Yayasan FT that has already taken half of Taman Rimba to be sold to a so-called developer?
The likes of Malton Bhd do not deserve to be called developers, as developers regenerate old urban areas, or land purposely marked for development according to a city plan.
Destroying living heritage is unacceptable
Taking and destroying a rare public park in KL with living heritage and negatively impacting the existing community despite strong objections, is not development; it is permanent destruction and immense profit for a few at the expense of an irreplaceable park and the community, neighbourhood, and homes.
Do not be an apologist or doubt for a moment that there are 'reasons for how things work' and that there is nothing we can do about it. It is precisely this attitude that has enabled a system that breeds unaccountable public officials and irresponsible 'developers'.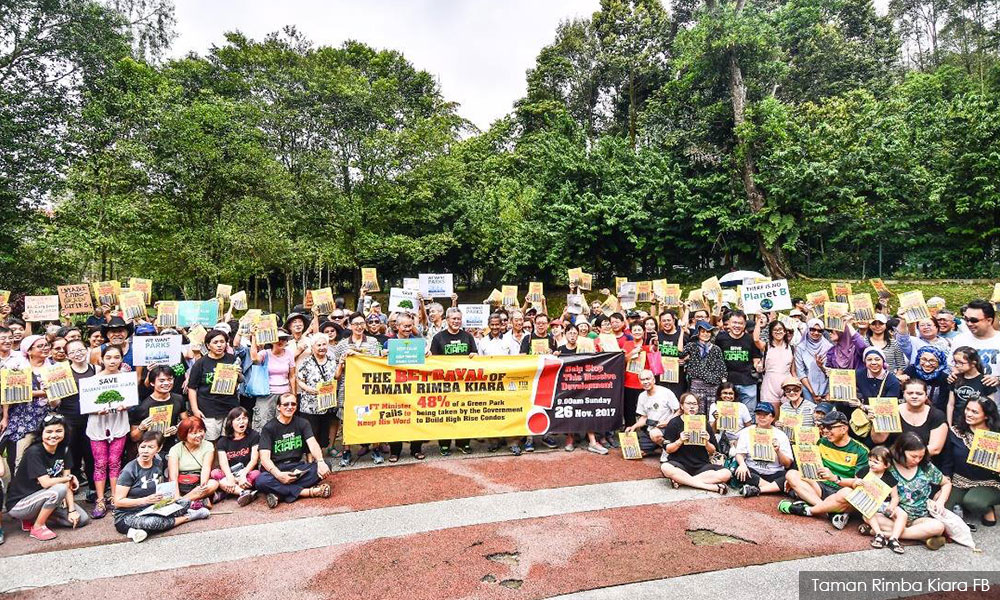 They will whitewash and distract the media and public from the crux of the matter by bringing up all sorts of non-issues. They have no shame in using the longhouse community to justify the project, or suggest that the public is being manipulated in our actions, but they have never answered how the seller, buyer, and approving body of that land involved the same people in DBKL and the FT minister.
Our public officials and local authorities are paving the way for an unsustainable pattern of destruction that will inevitably receive pushback from residents as land becomes scarce. It will eventually become everyone's backyard problem.
More than a park in TTDI at stake
Know that this is not just about a park in TTDI, or a few parties unhappy with unsightly buildings; it is a pivotal initiative against land grabs and an end to the pattern of secretly traded land that ends up with residents always being on the losing end.
This is about holding local authorities accountable. It is as much about fixing it systemically as it is about defending unjust developments in your own backyard. Enough is enough.
Let's translate our anger into meaningful action; make our voice heard everywhere. Let us flood the news and make it known what we think of the developers and the public officials they work in cahoots with.
Perhaps they expect and do not mind a few hundred residents protesting in the park, but they have not seen all of KL coming together. Public opinion influences foreign investments and popularity of our dear FT minister before the next elections.
Therefore, we must support all initiatives. Protest. Donate to the legal fund: [https://www.tamanrimbakiara.net/voluntary-contributions] Write to the press, blog about it, translate into all languages. Let's support each other in defending our neighbourhoods and keeping the authorities and businesses accountable.
All of KL residents, neighbourhoods, resident associations, please come together. We were told this is not a public interest case. Let us show them that it is.